Today is Thursday, October 21, 2021


What's in the stars today? Read your free horoscope for today to get daily advice. Find out what the stars have aligned for your horoscope sign today.

Daily Horoscope
Daily Love Horoscope
Weekly Horoscope
Weekly Love Horoscope
Monthly Horoscope
Monthly Love Horoscope
Monthly Tarot Horoscope
Yearly 2021 Horoscope
Birthday Horoscope
Lunar Horoscope
Planetary Horoscope
Zodiac Profile
Friendship Profile
Zodiac Tarot Card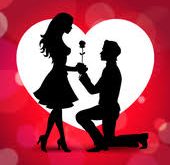 Are you in love, but not sure he or she loves you back? How do you know if your partner is true to you? Love Calculator calculates and represents intensity of love and relationship between people in percentage. This love calculator is true and accurate and is based on your name and date of birth. Calculate love percentage between you and your lover using this free online love calculator.
According to Chinese Astrology, your birth year tells you more than just your age. Find out what your Chinese zodiac sign reveals about you now.

Daily Chinese Horoscope
Weekly Chinese Horoscope
Monthly Chinese Horoscope
Chinese Horoscope
Chinese Compatibility
I-Ching
I-Ching Horoscope
Chien Tung
Read your love horoscope to learn about love, romance, relationships and compatibility between the signs. Understand compatibility in romantic relationships through the wisdom of the stars. Daily love horoscope to discover and improve your love & relationship prospects.

Daily love horoscope
Weekly Love Horoscope
Monthly Love Horoscope
Love Compatibility
Daily Love Tarot
Tarot Love
Love Card
Love Calculator
Love Doesn't Love?
Love Cookie
Love Ball
Book Of Love
A horoscope is an astrological chart or diagram representing the positions of the Sun, Moon, planets, astrological aspects and sensitive angles at the time of an event, such as the moment of a person's birth.

Atlantis Horoscope
Birth Totems
Celtic Animal Horoscope
Celtic Tree Horoscope
Egyptian Horoscope
Mayan Horoscope
Tibetan Horoscope
Tarot cards are a deck of cards where each card is assigned a certain meaning. The Tarot is a deck of 78 cards, each with its own imagery, symbolism and story. The 22 Major Arcana cards represent life's karmic and spiritual lessons, and the 56 Minor Arcana cards reflect the trials and tribulations that we experience on a daily basis.
Wheel Of Decision
This wheel of decision is not an usual, random generator 'yes or no'. It is a sophisticated tool, which will answer straight to your question. Our wheel of decision will help you with an easy making decision.
Think about your question and click on the wheel to spin it.