Daily Horoscope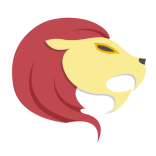 Sign of the zodiac: Leo
Daily horoscope for Saturday, May 21, 2022 will help you plan your day well. Read your today's horoscope and see what awaits for you. See, whether for your zodiac sign today's day is going to be successful. With our horoscope, you will be ready for every waiting surprises and possible troubles. Remember, that your horoscope for today may be a warning and also a blessing.
Horoscope for day:
Saturday, May 21, 2022
There may be some worries nagging at you. Perhaps you have a financial concern or minor health complaint. Don't let it get you down. You have the inner resources to overcome it. Although the current state of affairs has you feeling gloomy, your optimism will return soon. Until then, put your trust in other values, such as love, friendship, and faith.
Lucky numbers for today: 1, 12, 14, 23, 25, 43
Today's color: 

 

beige







Lucky time of day:  Dawn 6.00 am - 10.00 am

Today's Matches: 


Love

Leo
Friendship

Cancer
Carrer

Sagittarius
All signs of the zodiac:
Aries
Taurus
Gemini
Cancer
Leo
Virgo

Libra
Scorpio
Sagittarius
Capricorn
Aquarius
Pisces