Today is Thursday, December 02, 2021


What's in the stars today? Read your free horoscope for today to get daily advice. Find out what the stars have aligned for your horoscope sign today.

Daily Horoscope
Daily Love Horoscope
Weekly Horoscope
Weekly Love Horoscope
Monthly Horoscope
Monthly Love Horoscope
Monthly Tarot Horoscope
Yearly 2021 Horoscope
Birthday Horoscope
Lunar Horoscope
Planetary Horoscope
Zodiac Profile
Friendship Profile
Zodiac Tarot Card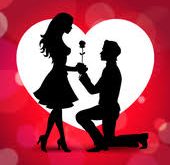 Are you in love, but not sure he or she loves you back? How do you know if your partner is true to you? Love Calculator calculates and represents intensity of love and relationship between people in percentage. This love calculator is true and accurate and is based on your name and date of birth. Calculate love percentage between you and your lover using this free online love calculator.
According to Chinese Astrology, your birth year tells you more than just your age. Find out what your Chinese zodiac sign reveals about you now.

Daily Chinese Horoscope
Weekly Chinese Horoscope
Monthly Chinese Horoscope
Chinese Horoscope
Chinese Compatibility
I-Ching
I-Ching Horoscope
Chien Tung
Read your love horoscope to learn about love, romance, relationships and compatibility between the signs. Understand compatibility in romantic relationships through the wisdom of the stars. Daily love horoscope to discover and improve your love & relationship prospects.

Daily love horoscope
Weekly Love Horoscope
Monthly Love Horoscope
Love Compatibility
Daily Love Tarot
Tarot Love
Love Card
Love Calculator
Love Doesn't Love?
Love Cookie
Love Ball
Book Of Love
A horoscope is an astrological chart or diagram representing the positions of the Sun, Moon, planets, astrological aspects and sensitive angles at the time of an event, such as the moment of a person's birth.

Atlantis Horoscope
Birth Totems
Celtic Animal Horoscope
Celtic Tree Horoscope
Egyptian Horoscope
Mayan Horoscope
Tibetan Horoscope
In the Chinese astrology are 12 Chinese zodiac animals (rat, ox, tiger, rabbit, dragon, snake, horse, sheep, monkey, rooster, dog and pig) used to represent years and five elements (wood, fire, earth, metal, and water). According to the chinese horoscope, the animal ruling a person birth year has a great influence on personality, and destiny.
Horoscopes for the sign: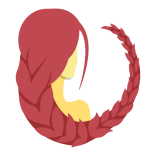 Zodiac sign: Virgo
A horoscope is an astrological chart or diagram representing the positions of the Sun, Moon, planets, astrological aspects and sensitive angles at the time of an event, such as the moment of a person's birth.
Virgo
: August 24 to September 22
Affirmation
: "I Analyze"
Position
: Sixth sign of the Zodiac - Work
Symbol
: The Virgin
Positive Polarities
: Action, Intelligent, Methodical
Negative Polarities
: Criticism, Mercenary, Quick Temper
Element
: Earth
Modality
: Mutable
Ruling Planet
: Mercury
Triplicity
: Middle sign of the Earth element
Animals
: Bat, Mink, Porcupine
Astral Colors
: Black, Brown, Cream, Gold, Green, Yellow
Gemstones
: Agate, Hyacinth, Opal, Peridot, Pink Jasper
Metal
: Silver
Perfume
: Narcissus
Plant
: Narcissus
Horoscopes:
Daily
Daily love
Weekly
Weekly love

Monthly
Monthly love
Monthly tarot
Yearly
Calculate Your Biorhythm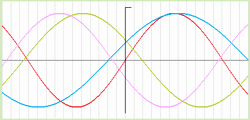 The Biorhythm is a rhythm that describes the shape of your day. The performance and the State of mind are subject to rhythms in humans. Biorhythm charts illustrate the principle that we are influenced by physical, emotional, and intellectual cycles. Many people report that they can improve the quality of their lives by monitoring the highs and lows of these cycles and acting accordingly.
The number one day is one of the most dynamic. It is a day for beginnings or changes; the day to put new ideas into motion and begin things you have been planning. Today can be the day to lay the groundwork for plans that you wish to develop over a long period of time. The One day is full of activities but you also must reflect your sense of commitment to making things better or to make certain things happen for you.

Suitable Activities: Planting, Planning, Shopping, Creating.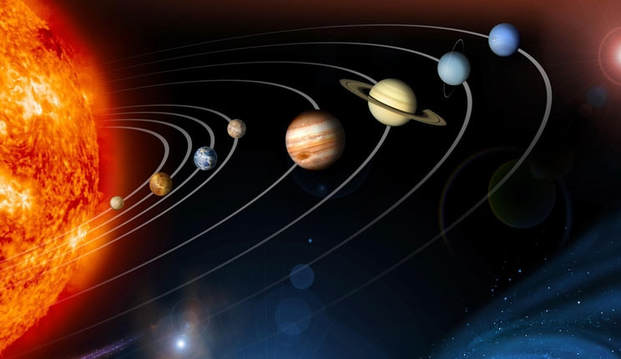 In astrology, the different positions of planets and other celestial bodies of the universe, at the precise moment of a person's birth is a highly influential factor of his life such that it gives important insights into a person's nature and his course of life.