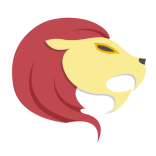 Sign of the zodiac: Leo
Monthly tarot horoscope will help you plan your month well. Read your month tarot horoscope and see what awaits for you. See, whether for your zodiac sign month is going to be successful. With our horoscope, you will be ready for every waiting surprises and possible troubles. Remember, that your horoscope for month may be a warning and also a blessing.
Your September Tarot Horoscope:
Lovers
- It's going to be a great month for you, Leo, thanks to the influence of Jupiter through the first half of the month, but you're going to feel dissatisfied and perhaps even a bit moodier than usual. Resist temptations and stay focused, and grounded. Earth stones like jaspers and agates could help. There could be some drama and curve balls with spouses, significant others, or close business partners mid-month and onward and a few unexpected challenges late month. Open communication will be critical to smoothing over the ruffled feathers. Overall, though, energies around you in July are optimal for success, so take advantage of it and get ahead at work and in personal creative projects. If you've been out of touch with family for a while, get back in touch this month.
All signs of the zodiac:
Aries
Taurus
Gemini
Cancer
Leo
Virgo

Libra
Scorpio
Sagittarius
Capricorn
Aquarius
Pisces