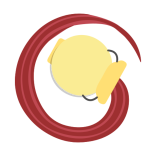 Astrological Profile for Those Born On January 24
Your Sun Sign is Aquarius
Your personal ruling planets are Uranus and Venus.
Multi-talented and diverse, you are an interesting person who can draw upon both creative and logical sides of the brain equally. Others find you funny, great for advice, and extremely perceptive. Always interested in how people tick, you are a natural psychologist. You are security-minded but although you don't like too much change, you do require stimulation in your day to day affairs. Many of you hold more than one job.
Your lucky colors are white and cream, rose and pink.
Your lucky gems are diamond, white sapphire or quartz crystal.
Your lucky days of the week are Wednesday, Friday and Saturday.
Your lucky numbers and years of important change are 6, 15, 24, 33, 42, 51, 60, 69, 78.
Famous people born on your birthday include Edith Wharton, Ernest Borgnine, John Belushi, Nastassja Kinski, Tatyana Ali and Mischa Barton.