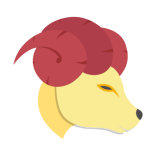 Astrological Profile for Those Born On March 26
Your Sun Sign is Aries
Your personal ruling planets are Mars and Saturn.
You are hard-working, energetic, security-minded, and determined. You tend to go it alone in your work, or take on more than your share. You are ambitious, and while you do enjoy instant results, you are able to outlast others through any trials and tribulations life has to offer, simply because you so quickly get back on your feet after a fall. You enjoy a big challenge.
Your lucky colors are deep blue and black.
Your lucky gem is blue sapphire.
Your lucky days of the week are Wednesday, Friday and Saturday.
Your lucky numbers and years of important change are 8, 17, 26, 35, 44, 53, 62, 71.
Famous people born on your birthday include Robert Frost, Joseph Campbell, W.C.Westmoreland, Tennessee Williams, William Milliken, Alan Arkin, Diana Ross, A.E. Housman and Leonard Nimoy.