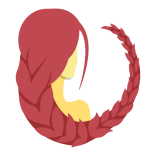 Astrological Profile for Those Born On September 21
Your Sun Sign is Virgo
Your personal ruling planets are Mercury and Jupiter.
You are an exceptionally creative person. Once you learn to focus your energy into one or a few creative passions, you can go far. Disciplining yourself is not necessarily a problem--you tend to have so many ideas and talents that it can be hard to develop just one. Indecision is sometimes an issue. You are especially thoughtful and helpful. You are very likeable, and others sense your warmth, or at the very least, they seem to know you have a lot to share. Your mind is sharp and you love to communicate! You may grow into this quality–beginning life as a quiet child and, over the years, you discover your voice. You easily attract admirers and you are willing to make huge sacrifices for the sake of love.
Your lucky colors are yellow, lemon and sandy shades...
Your lucky gems are yellow sapphire, citrine quartz and golden topaz
Your lucky days of the week Thursday, Sunday, Tuesday
Your lucky numbers and years of important change are 3, 12, 21, 30, 39, 48, 57 , 66, 75
Famous people born on your birthday include H.G. Wells, Leonard Cohen, Stephen King, Bill Murray and Ricky Lake.