Today is Thursday, October 21, 2021


What's in the stars today? Read your free horoscope for today to get daily advice. Find out what the stars have aligned for your horoscope sign today.

Daily Horoscope
Daily Love Horoscope
Weekly Horoscope
Weekly Love Horoscope
Monthly Horoscope
Monthly Love Horoscope
Monthly Tarot Horoscope
Yearly 2021 Horoscope
Birthday Horoscope
Lunar Horoscope
Planetary Horoscope
Zodiac Profile
Friendship Profile
Zodiac Tarot Card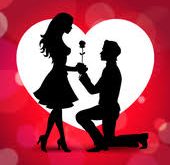 Are you in love, but not sure he or she loves you back? How do you know if your partner is true to you? Love Calculator calculates and represents intensity of love and relationship between people in percentage. This love calculator is true and accurate and is based on your name and date of birth. Calculate love percentage between you and your lover using this free online love calculator.
According to Chinese Astrology, your birth year tells you more than just your age. Find out what your Chinese zodiac sign reveals about you now.

Daily Chinese Horoscope
Weekly Chinese Horoscope
Monthly Chinese Horoscope
Chinese Horoscope
Chinese Compatibility
I-Ching
I-Ching Horoscope
Chien Tung
Read your love horoscope to learn about love, romance, relationships and compatibility between the signs. Understand compatibility in romantic relationships through the wisdom of the stars. Daily love horoscope to discover and improve your love & relationship prospects.

Daily love horoscope
Weekly Love Horoscope
Monthly Love Horoscope
Love Compatibility
Daily Love Tarot
Tarot Love
Love Card
Love Calculator
Love Doesn't Love?
Love Cookie
Love Ball
Book Of Love
A horoscope is an astrological chart or diagram representing the positions of the Sun, Moon, planets, astrological aspects and sensitive angles at the time of an event, such as the moment of a person's birth.

Atlantis Horoscope
Birth Totems
Celtic Animal Horoscope
Celtic Tree Horoscope
Egyptian Horoscope
Mayan Horoscope
Tibetan Horoscope
Tarot cards are a deck of cards where each card is assigned a certain meaning. The Tarot is a deck of 78 cards, each with its own imagery, symbolism and story. The 22 Major Arcana cards represent life's karmic and spiritual lessons, and the 56 Minor Arcana cards reflect the trials and tribulations that we experience on a daily basis.
Zodiac Profile - Cancer
In Western astrology, astrological signs are the twelve 30° sectors of the ecliptic, starting at the vernal equinox (one of the intersections of the ecliptic with the celestial equator), also known as the First Point of Aries. The order of the astrological signs is Aries, Taurus, Gemini, Cancer, Leo, Virgo, Libra, Scorpio, Sagittarius, Capricorn, Aquarius and Pisces. Each sector was named for a constellation it was passing through in times of naming.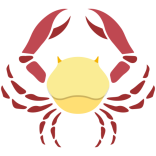 Cancer
: June 21 to July 22
Affirmation
: "I Feel"
Position
: Fourth sign of the Zodiac - Home
Symbol
: The Crab
Positive Polarities
: Feeling, Devotion, Sympathy
Negative Polarities
: Pride, Untruthfulness, Vanity
Element
: Water
Modality
: Cardinal
Ruling Planet
: The Moon
Triplicity
: Head sign of the Water element
Animals
: Crab, Turtle, Sphinx
Astral Colors
: Green, Indigo, Orange, Russet Brown, Yellow
Gemstones
: Black Onyx, Emerald, Moonstone, Pearl
Metal
: Silver
Perfume
: Onycha
Plants
: Lotus
This sign is called the paradox of the twelve. A few harmonious people are to be found in it, who as far as known have not given any especial attention to mental or spiritual development; but, generally speaking, the genius of the Cancer sign is exceedingly difficult to explain. Those born under it have a persistent will, a clutch of determination, intuition, and purpose. Yet they often let go for a slight reason, or for no apparent reason. They are invincible to argument, and cannot be talked out of a thing; but if their feelings are hurt, they are apt to lose heart, and abandon whatever they have undertaken. Their great sensitivity leads them into the most absurd extremes. They are as strong as giants and as weak as infants. Cancer people are fond of travel, often taking long voyages, which are not always successful. Cancer people who have not given themselves to the work of development are apt to talk of the personal self, and this tendency becomes a habit which can grow into disease in mature life. It is very hard for them to work under the direction of others, and correspondingly difficult for them to live harmoniously in a house that they are not at the head of. They are ardent lovers of home, and have fine executive ability in its management, and are devoted to their children. Notwithstanding their love and loyalty, those born under this sign are apt to change companions and friends very frequently, often becoming bitter enemies of those to whom they were previously attached.
All signs of the zodiac:
Aries
Taurus
Gemini
Cancer
Leo
Virgo

Libra
Scorpio
Sagittarius
Capricorn
Aquarius
Pisces
Calculate Your Biorhythm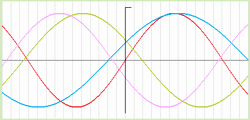 The Biorhythm is a rhythm that describes the shape of your day. The performance and the State of mind are subject to rhythms in humans. Biorhythm charts illustrate the principle that we are influenced by physical, emotional, and intellectual cycles. Many people report that they can improve the quality of their lives by monitoring the highs and lows of these cycles and acting accordingly.

Today you can complete many things that you have had in the works, even the hard to end things! Some of these endings can bring much drama and emotion but will be easier on a Nine day than at any other time. Put forth your compassion and understanding but if a situation needs ending you should go ahead no matter how high the emotion runs. Today can be a good day to move away from certain ideals or positions and into new situations. It can be a good day to spend alone, thinking about the past few days and your present circumstances.

Suitable Activities: House cleaning, Exercise, Reading, Moving.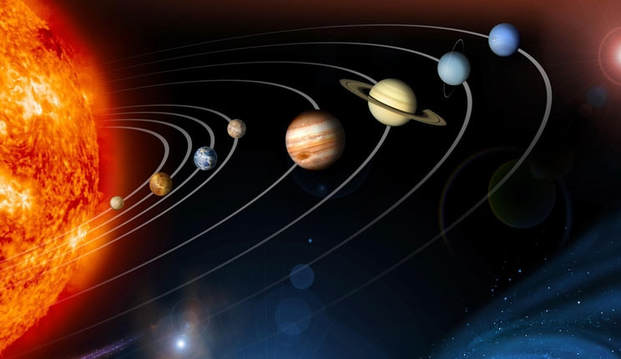 In astrology, the different positions of planets and other celestial bodies of the universe, at the precise moment of a person's birth is a highly influential factor of his life such that it gives important insights into a person's nature and his course of life.