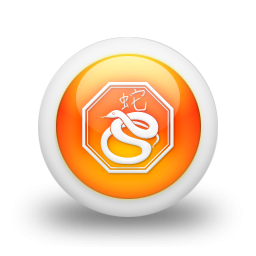 Sign of the zodiac: Snake
Weekly Chinese horoscope will help you plan your week well. Read your week chinese horoscope and see what awaits for you. See, whether for your zodiac sign week is going to be successful. With our horoscope, you will be ready for every waiting surprises and possible troubles. Remember, that your horoscope for week may be a warning and also a blessing.
Your Weekly Chinese Horoscope:
You'll be at the same time more dynamic and better relaxed, and thus can multiply activities without feeling fatigue for that much. You'll do things in a serious but relaxed and pleasant manner. You'll be so much centered on the achievement of your objectives that tenderness and openness to others will pass to the second plane. Chance will this time be on the side of the arts and science: university professors, art amateurs or critics, museum curators, researchers, and scientists will be favored.
All signs of the zodiac:
Rat
Ox
Tiger
Hare
Dragon
Snake

Horse
Goat
Monkey
Rooster
Dog
Pig