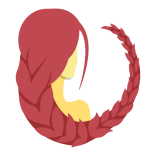 Sign of the zodiac: Virgo
Monthly horoscope will help you plan your month well. Read your month horoscope and see what awaits for you. See, whether for your zodiac sign month is going to be successful. With our horoscope, you will be ready for every waiting surprises and possible troubles. Remember, that your horoscope for month may be a warning and also a blessing.
Your October Horoscope:
Forget what you've been told about good things coming to those who wait. This month it's going to be all about grabbing onto opportunities as soon as they present themselves. Starting on the 3rd, when Venus enters your sign, you'll have a bit of a jump start over everyone else. Most people know that Venus rules love and romance, but not everyone realizes it also rules money. And this is where you're going to be directing a lot of your attention. At the start of the month you'll have 5 planets in your money houses as well. You can take advantage of financial opportunities, particularly investing and saving. These are not particularly 'lucky' transits so don't run off to the horse track. Instead you want to focus on making your earnings grow. Your ruler (Mercury) joins Saturn on the 6th and moves out of your financial sector and into your communications sector. Shift your focus over to mental endeavors: anything associated with research, analysis, or behind the scenes problem-solving fits that bill perfectly. Your love life may take a hit - in spite of the Venus transit. Focus on preserving the harmony rather striving for change, at least for the next few weeks.
All signs of the zodiac:
Aries
Taurus
Gemini
Cancer
Leo
Virgo

Libra
Scorpio
Sagittarius
Capricorn
Aquarius
Pisces