In Western astrology, astrological signs are the twelve 30° sectors of the ecliptic, starting at the vernal equinox (one of the intersections of the ecliptic with the celestial equator), also known as the First Point of Aries. The order of the astrological signs is Aries, Taurus, Gemini, Cancer, Leo, Virgo, Libra, Scorpio, Sagittarius, Capricorn, Aquarius and Pisces. Each sector was named for a constellation it was passing through in times of naming.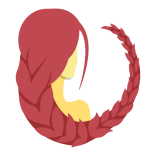 Virgo
: August 23 to September 22
Affirmation
: "I Analyze"
Position
: Sixth sign of the Zodiac - Work
Symbol
: The Virgin
Positive Polarities
: Action, Intelligent, Methodical
Negative Polarities
: Criticism, Mercenary, Quick Temper
Element
: Earth
Modality
: Mutable
Ruling Planet
: Mercury
Triplicity
: Middle sign of the Earth element
Animals
: Bat, Mink, Porcupine
Astral Colors
: Black, Brown, Cream, Gold, Green, Yellow
Gemstones
: Agate, Hyacinth, Opal, Peridot, Pink Jasper
Metal
: Silver
Perfume
: Narcissus
Plant
: Narcissus
This sign represents the hidden fire of the earth. People born under it are very orderly and methodical, and are good magnetic healers. Their hands seem charged with curative power. They are generous, and very solicitous about other people's affairs. They are usually much interested in the love matters of their friends, and have little hesitation in making or breaking matches. They are fine scholars, and make inspirational musicians. They keep their own secrets, and guard the secrets of their friends with equal fidelity. They are capable and efficient in all they undertake, being excellent planners and designers. The women are particularly fastidious about their dress, and like to lead the fashion. They are affectionate and devoted in the family, and are strong believers in blue blood. They aspire to the best things, but can be easily discouraged in their climbing. These people are natural philosophers, and possess the most accurate intellectual discrimination of the whole twelve signs of the Zodiac. They are capable of reaching great heights as writers, public speakers, and musicians; they are natural chemists, and often excel as newspaper editors, from their knowledge of the reading public.
All signs of the zodiac:
Aries
Taurus
Gemini
Cancer
Leo
Virgo

Libra
Scorpio
Sagittarius
Capricorn
Aquarius
Pisces
Also check other horoscopes for the zodiac sign Virgo:
Daily
Daily love
Weekly
Weekly love

Monthly
Monthly tarot
Yearly
Zodiac profile