Today is Monday, October 25, 2021


What's in the stars today? Read your free horoscope for today to get daily advice. Find out what the stars have aligned for your horoscope sign today.

Daily Horoscope
Daily Love Horoscope
Weekly Horoscope
Weekly Love Horoscope
Monthly Horoscope
Monthly Love Horoscope
Monthly Tarot Horoscope
Yearly 2021 Horoscope
Birthday Horoscope
Lunar Horoscope
Planetary Horoscope
Zodiac Profile
Friendship Profile
Zodiac Tarot Card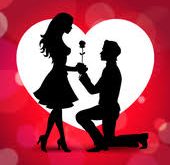 Are you in love, but not sure he or she loves you back? How do you know if your partner is true to you? Love Calculator calculates and represents intensity of love and relationship between people in percentage. This love calculator is true and accurate and is based on your name and date of birth. Calculate love percentage between you and your lover using this free online love calculator.
According to Chinese Astrology, your birth year tells you more than just your age. Find out what your Chinese zodiac sign reveals about you now.

Daily Chinese Horoscope
Weekly Chinese Horoscope
Monthly Chinese Horoscope
Chinese Horoscope
Chinese Compatibility
I-Ching
I-Ching Horoscope
Chien Tung
Read your love horoscope to learn about love, romance, relationships and compatibility between the signs. Understand compatibility in romantic relationships through the wisdom of the stars. Daily love horoscope to discover and improve your love & relationship prospects.

Daily love horoscope
Weekly Love Horoscope
Monthly Love Horoscope
Love Compatibility
Daily Love Tarot
Tarot Love
Love Card
Love Calculator
Love Doesn't Love?
Love Cookie
Love Ball
Book Of Love
A horoscope is an astrological chart or diagram representing the positions of the Sun, Moon, planets, astrological aspects and sensitive angles at the time of an event, such as the moment of a person's birth.

Atlantis Horoscope
Birth Totems
Celtic Animal Horoscope
Celtic Tree Horoscope
Egyptian Horoscope
Mayan Horoscope
Tibetan Horoscope
Tarot cards are a deck of cards where each card is assigned a certain meaning. The Tarot is a deck of 78 cards, each with its own imagery, symbolism and story. The 22 Major Arcana cards represent life's karmic and spiritual lessons, and the 56 Minor Arcana cards reflect the trials and tribulations that we experience on a daily basis.
Major Arcana
The Emperor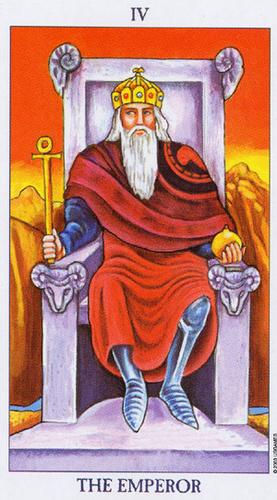 4. The Emperor
Zodiac Sign:
Aries
Planet:
Sun
Element:
Fire
Number:
4
Keywords:
Willpower, I, Awareness, Authority, Father
Affirmation:
I celebrate my inner power.
Counterpart to the Empress, the Emperor is signifies a powerful influence, generally male in nature. This can also include concepts in your life historically considered masculine, such as leadership and authority, self-discipline, and stability through the power of action. Its positive influences suggest you may be on a path to advancement or promotion, but it can also be neutral. Often a companion to those destined to take on greater responsibility, it may presage change or loss that necessitates you stepping forward to shoulder a greater burden than you have in the past. Whatever the impetus for the change, it indicates you may possess an uncommon inner strength that will compel you act and to lead.
The Fool * The Magician * The High Priestess * The Empress * The Emperor * The Hierophant * The Lovers * The Chariot * The Strength * The Hermit * Wheel of Fortune * Justice * The Hanged Man * The Death * Temperance * The Devil * The Tower * The Star * The Moon * The Sun * Judgement * The World
Calculate Your Biorhythm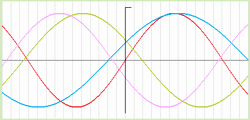 The Biorhythm is a rhythm that describes the shape of your day. The performance and the State of mind are subject to rhythms in humans. Biorhythm charts illustrate the principle that we are influenced by physical, emotional, and intellectual cycles. Many people report that they can improve the quality of their lives by monitoring the highs and lows of these cycles and acting accordingly.

The number Four day is a day to keep busy and productive. A good sustained effort in the right direction today could show some gains in important financial matters that you are involved in, either work or investments. This is not a day for starting new things or projects but rather pushing ahead those that are already in the works. This is a good day to handle required common tasks and chores. Don't stick your head in the sand; rather face the practical reality of everyday life.

Suitable Activities: Responsibility, Leading, Writing, Moving.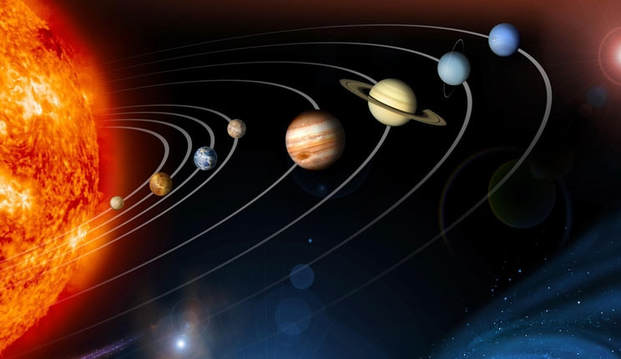 In astrology, the different positions of planets and other celestial bodies of the universe, at the precise moment of a person's birth is a highly influential factor of his life such that it gives important insights into a person's nature and his course of life.