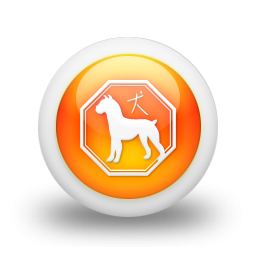 Sign of the zodiac: Dog
Monthly Chinese horoscope will help you plan your month well. Read your month chinese horoscope and see what awaits for you. See, whether for your zodiac sign month is going to be successful. With our horoscope, you will be ready for every waiting surprises and possible troubles. Remember, that your horoscope for month may be a warning and also a blessing.
Your January Chinese Horoscope:
The Dog sign must be careful. While it's not a very difficult month, it is one when you are likely to be under some mental confusion. Now is not the time to take important decisions. You could be a bit down, looking at your relationship or work situation. What you need is a bit of a break and some holiday. You are always there for others, but who is there for you when you need some support? This is the question. Be careful as like for the Ox and Goat, you are under a self-punishment this month. It is best for you to avoid signing important contract or buying something expensive. Check all your deadlines and be careful to understand all aspects of a situation before you commit to anything. Your love life could be a bit complicated right now, relax and take some distance.
All signs of the zodiac:
Rat
Ox
Tiger
Hare
Dragon
Snake

Horse
Goat
Monkey
Rooster
Dog
Pig