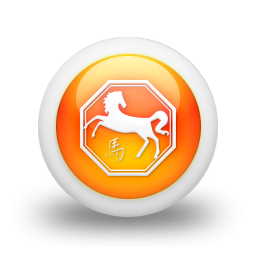 Sign of the zodiac: Horse
Monthly Chinese horoscope will help you plan your month well. Read your month chinese horoscope and see what awaits for you. See, whether for your zodiac sign month is going to be successful. With our horoscope, you will be ready for every waiting surprises and possible troubles. Remember, that your horoscope for month may be a warning and also a blessing.
Your May Chinese Horoscope:
The Horse should take advantage of this special month. While a Snake month is usually good, a Yin Wood Snake month inside this Pig year make it very special. You should suddenly be in the flow: people listen to you, doors open, and money can be made. You have some 'special stars' that allow you to put in motions some projects and collaborate with exciting people. Don't just sit on your bums, but knock at many doors once you have projects. Meet people and shake things a bit: it should pay off. Be a team player and you'll win this month. Your energy levels are also higher and your wellbeing better, but remember to sleep enough and release your anger, if anger there is.
All signs of the zodiac:
Rat
Ox
Tiger
Hare
Dragon
Snake

Horse
Goat
Monkey
Rooster
Dog
Pig