Today is Monday, October 25, 2021


What's in the stars today? Read your free horoscope for today to get daily advice. Find out what the stars have aligned for your horoscope sign today.

Daily Horoscope
Daily Love Horoscope
Weekly Horoscope
Weekly Love Horoscope
Monthly Horoscope
Monthly Love Horoscope
Monthly Tarot Horoscope
Yearly 2021 Horoscope
Birthday Horoscope
Lunar Horoscope
Planetary Horoscope
Zodiac Profile
Friendship Profile
Zodiac Tarot Card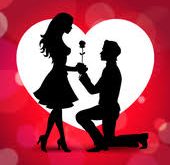 Are you in love, but not sure he or she loves you back? How do you know if your partner is true to you? Love Calculator calculates and represents intensity of love and relationship between people in percentage. This love calculator is true and accurate and is based on your name and date of birth. Calculate love percentage between you and your lover using this free online love calculator.
According to Chinese Astrology, your birth year tells you more than just your age. Find out what your Chinese zodiac sign reveals about you now.

Daily Chinese Horoscope
Weekly Chinese Horoscope
Monthly Chinese Horoscope
Chinese Horoscope
Chinese Compatibility
I-Ching
I-Ching Horoscope
Chien Tung
Read your love horoscope to learn about love, romance, relationships and compatibility between the signs. Understand compatibility in romantic relationships through the wisdom of the stars. Daily love horoscope to discover and improve your love & relationship prospects.

Daily love horoscope
Weekly Love Horoscope
Monthly Love Horoscope
Love Compatibility
Daily Love Tarot
Tarot Love
Love Card
Love Calculator
Love Doesn't Love?
Love Cookie
Love Ball
Book Of Love
A horoscope is an astrological chart or diagram representing the positions of the Sun, Moon, planets, astrological aspects and sensitive angles at the time of an event, such as the moment of a person's birth.

Atlantis Horoscope
Birth Totems
Celtic Animal Horoscope
Celtic Tree Horoscope
Egyptian Horoscope
Mayan Horoscope
Tibetan Horoscope
As per the tenets of Western Astrology, a particular year is divided into 12 periods, during each period the sun being in a constellation area. Everyone has a corresponding zodiacal sign according to the period his / her birthday lies in. The 12 signs are Aries, Taurus, Gemini, Cancer, Leo, Virgo, Libra, Scorpio, Sagittarius, Capricorn, Aquarius and Pisces. People believe that different sun signs of the zodiac present different characteristics and talents.
Zodiac Profile - Gemini
In Western astrology, astrological signs are the twelve 30° sectors of the ecliptic, starting at the vernal equinox (one of the intersections of the ecliptic with the celestial equator), also known as the First Point of Aries. The order of the astrological signs is Aries, Taurus, Gemini, Cancer, Leo, Virgo, Libra, Scorpio, Sagittarius, Capricorn, Aquarius and Pisces. Each sector was named for a constellation it was passing through in times of naming.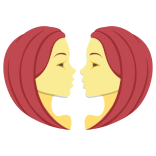 Gemini
: May 21 to June 20
Affirmation
: "I Think"
Position
: Third sign of the Zodiac - Family
Symbol
: The Twins
Positive Polarities
: Idealism, Intelligence, Sympathy
Negative Polarities
: Lack of Concentration, Restlessness, Scattered Energy
Element
: Air
Modality
: Mutable
Ruling Planet
: Mercury
Triplicity
: Head sign of the Air element
Animals
: Magpie
Astral Colors
: Blue, Orange, Red and White
Gemstones
: Aquamarine, Beryl, Dark-Blue Stones, Tourmaline
Metals
: Quicksilver
Perfume
: Lavender
Plants
: Hybrids, Orchid
The Gemini people do not fly quite so high as the other denizens of the Air Triplicity, because the twins do not always agree upon the destination. This contradiction causes a state of nervousness which is very hard to overcome. Gemini people are extremely affectionate and generous, very courteous and kind to all. They are proud of birth, and have a great deal of family pride. They are not a selfish or a penurious people. They are thoughtful of the poor, and very sympathetic with the suffering. They are fond of the arts and sciences, are great readers and good talkers, and very quick to see the point of a story or joke. Often, these people may not be successful wage-earners, as they frequently give away as fast as they can earn. Many Gemini persons may be said to be double. One trait of character seems to contradict another trait. In other words, they have a dual nature in active operation. They want to travel, and they want to stay at home. They wish to study, and they wish to play. They are happy and unhappy, satisfied and dissatisfied at the same time. They are in love and not in love; warm and cold in one breath. They have very strong religious natures, and are often found among church members. A creed is of great importance to their happiness, and yet they may not place implicit confidence in any theological system, though they will stoutly defend the one they have appeared to espouse. Gemini people have a great respect for religious teachers, and are sometimes timid and apprehensive about thinking for themselves. This is attributable to the necessity they feel for something to lean upon, and the small opinion they have of their own ability to decide questions of moment. There are no more affectionate, unselfish, and self-sacrificing people in all the twelve signs of the Zodiac than those who come under Gemini.
All signs of the zodiac:
Aries
Taurus
Gemini
Cancer
Leo
Virgo

Libra
Scorpio
Sagittarius
Capricorn
Aquarius
Pisces
Calculate Your Biorhythm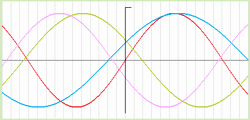 The Biorhythm is a rhythm that describes the shape of your day. The performance and the State of mind are subject to rhythms in humans. Biorhythm charts illustrate the principle that we are influenced by physical, emotional, and intellectual cycles. Many people report that they can improve the quality of their lives by monitoring the highs and lows of these cycles and acting accordingly.

The number Four day is a day to keep busy and productive. A good sustained effort in the right direction today could show some gains in important financial matters that you are involved in, either work or investments. This is not a day for starting new things or projects but rather pushing ahead those that are already in the works. This is a good day to handle required common tasks and chores. Don't stick your head in the sand; rather face the practical reality of everyday life.

Suitable Activities: Responsibility, Leading, Writing, Moving.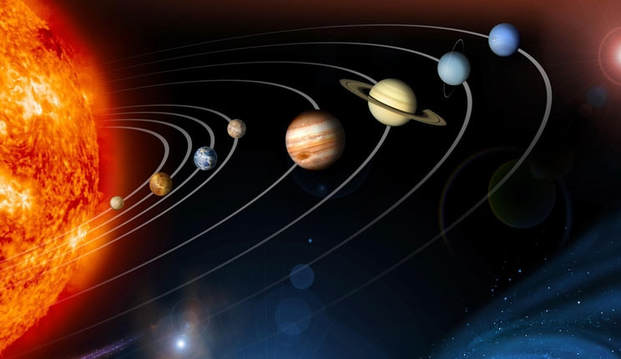 In astrology, the different positions of planets and other celestial bodies of the universe, at the precise moment of a person's birth is a highly influential factor of his life such that it gives important insights into a person's nature and his course of life.