Today is Thursday, October 21, 2021


What's in the stars today? Read your free horoscope for today to get daily advice. Find out what the stars have aligned for your horoscope sign today.

Daily Horoscope
Daily Love Horoscope
Weekly Horoscope
Weekly Love Horoscope
Monthly Horoscope
Monthly Love Horoscope
Monthly Tarot Horoscope
Yearly 2021 Horoscope
Birthday Horoscope
Lunar Horoscope
Planetary Horoscope
Zodiac Profile
Friendship Profile
Zodiac Tarot Card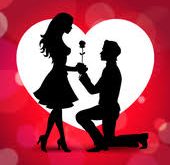 Are you in love, but not sure he or she loves you back? How do you know if your partner is true to you? Love Calculator calculates and represents intensity of love and relationship between people in percentage. This love calculator is true and accurate and is based on your name and date of birth. Calculate love percentage between you and your lover using this free online love calculator.
According to Chinese Astrology, your birth year tells you more than just your age. Find out what your Chinese zodiac sign reveals about you now.

Daily Chinese Horoscope
Weekly Chinese Horoscope
Monthly Chinese Horoscope
Chinese Horoscope
Chinese Compatibility
I-Ching
I-Ching Horoscope
Chien Tung
Read your love horoscope to learn about love, romance, relationships and compatibility between the signs. Understand compatibility in romantic relationships through the wisdom of the stars. Daily love horoscope to discover and improve your love & relationship prospects.

Daily love horoscope
Weekly Love Horoscope
Monthly Love Horoscope
Love Compatibility
Daily Love Tarot
Tarot Love
Love Card
Love Calculator
Love Doesn't Love?
Love Cookie
Love Ball
Book Of Love
A horoscope is an astrological chart or diagram representing the positions of the Sun, Moon, planets, astrological aspects and sensitive angles at the time of an event, such as the moment of a person's birth.

Atlantis Horoscope
Birth Totems
Celtic Animal Horoscope
Celtic Tree Horoscope
Egyptian Horoscope
Mayan Horoscope
Tibetan Horoscope
The Chinese zodiac, known as Sheng Xiao or Shu Xiang, is a repeating cycle of 12 years, with each year being represented by an animal and its reputed attributes. In order, the 12 Chinese horoscope animals are: Rat, Ox, Tiger, Rabbit, Dragon, Snake, Horse, Goat, Monkey, Rooster, Dog, Pig.
Monthly Tarot Horoscope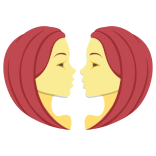 Sign of the zodiac: Gemini
Monthly tarot horoscope will help you plan your month well. Read your month tarot horoscope and see what awaits for you. See, whether for your zodiac sign month is going to be successful. With our horoscope, you will be ready for every waiting surprises and possible troubles. Remember, that your horoscope for month may be a warning and also a blessing.
Your October Tarot Horoscope:
Five of Swords
- If you rush into something too quickly this month you may find that it comes back to bite you. Think of what your Achilles heel is and keep an eye on it because it may not only be you who is affected. Someone will have your back and you need to be aware that your actions do not only affect you but others also. If you find yourself at odds within a situation do not come out fighting because if you do you may find you have done exactly what the other person wanted all along and as there is total balance in this image you don't want to go rocking any boats to put yourself at a disadvantage. It may be that you are on the verge of leaving a relationship, a job or simply have had enough of your life at present and want to throw it all in and start something new. However, what you do not need is action that is not well thought out... rather you need a plan. With an eclipse in your sign on the 8th and Mercury retrograde for a large part of the month it will be difficult to see the woods from the trees but if you can imagine glimpses of your wishes coming into reality then you get the idea of what you need to do and why it is so important to hold off for the time being.
All signs of the zodiac:
Aries
Taurus
Gemini
Cancer
Leo
Virgo

Libra
Scorpio
Sagittarius
Capricorn
Aquarius
Pisces
Calculate Your Biorhythm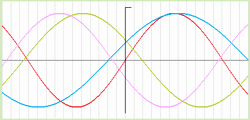 The Biorhythm is a rhythm that describes the shape of your day. The performance and the State of mind are subject to rhythms in humans. Biorhythm charts illustrate the principle that we are influenced by physical, emotional, and intellectual cycles. Many people report that they can improve the quality of their lives by monitoring the highs and lows of these cycles and acting accordingly.

Today you can complete many things that you have had in the works, even the hard to end things! Some of these endings can bring much drama and emotion but will be easier on a Nine day than at any other time. Put forth your compassion and understanding but if a situation needs ending you should go ahead no matter how high the emotion runs. Today can be a good day to move away from certain ideals or positions and into new situations. It can be a good day to spend alone, thinking about the past few days and your present circumstances.

Suitable Activities: House cleaning, Exercise, Reading, Moving.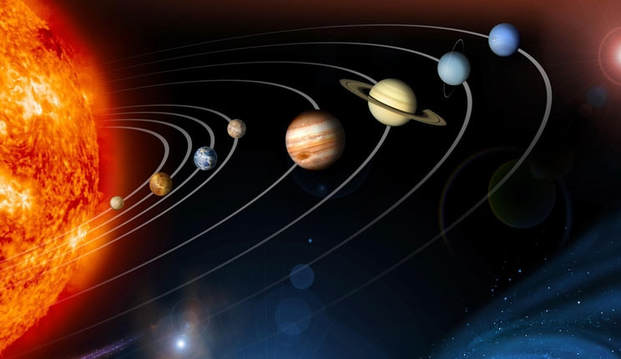 In astrology, the different positions of planets and other celestial bodies of the universe, at the precise moment of a person's birth is a highly influential factor of his life such that it gives important insights into a person's nature and his course of life.