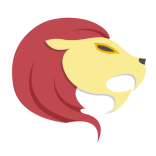 Sign of the zodiac: Leo
Monthly love horoscope will help you plan your month well. Read your month love horoscope and see what awaits for you. See, whether for your zodiac sign month is going to be successful. With our horoscope, you will be ready for every waiting surprises and possible troubles. Remember, that your horoscope for month may be a warning and also a blessing.
Your October Love Horoscope:
Since Venus remains in your domestic angle during the first few weeks of October and Mars is in your productivity corner all month, much of your time will be taken up with nesting and working. Venus meshes with Neptune in your intimacy zone on the 1st, hinting at romantic sex in the privacy of your home, unwinding with family, or spending time by yourself soothing your soul. So whether you make use of the Kama Sutra, Scrabble or your journal, the point is to stay in and enjoy! When the sun and Mercury in your communication sector sync with Saturn in your self-expression house on October 4 and 14, you'll be able to speak your truth with ease; schedule a heart-to-heart with your boyfriend if you need to get something off your chest. If you have your eye on a colleague, after-work drinks or a late night at the office on the 11th could lead to hooking up when Mars vibes with Neptune. Venus lands in your romance house on the 18th, favoring flirting and dating after that. Avoid rushing into anything on the 25th, though, when her spat with Neptune makes it hard to tell the difference between a crush and a soul mate. If you're hoping to meet new guys, a Venus-Jupiter connection on October 26 prompts you to go somewhere you've never been before in your neighborhood and take part in a favorite pastime or have fun with friends.
All signs of the zodiac:
Aries
Taurus
Gemini
Cancer
Leo
Virgo

Libra
Scorpio
Sagittarius
Capricorn
Aquarius
Pisces