Today is Monday, October 25, 2021


What's in the stars today? Read your free horoscope for today to get daily advice. Find out what the stars have aligned for your horoscope sign today.

Daily Horoscope
Daily Love Horoscope
Weekly Horoscope
Weekly Love Horoscope
Monthly Horoscope
Monthly Love Horoscope
Monthly Tarot Horoscope
Yearly 2021 Horoscope
Birthday Horoscope
Lunar Horoscope
Planetary Horoscope
Zodiac Profile
Friendship Profile
Zodiac Tarot Card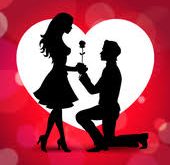 Are you in love, but not sure he or she loves you back? How do you know if your partner is true to you? Love Calculator calculates and represents intensity of love and relationship between people in percentage. This love calculator is true and accurate and is based on your name and date of birth. Calculate love percentage between you and your lover using this free online love calculator.
According to Chinese Astrology, your birth year tells you more than just your age. Find out what your Chinese zodiac sign reveals about you now.

Daily Chinese Horoscope
Weekly Chinese Horoscope
Monthly Chinese Horoscope
Chinese Horoscope
Chinese Compatibility
I-Ching
I-Ching Horoscope
Chien Tung
Read your love horoscope to learn about love, romance, relationships and compatibility between the signs. Understand compatibility in romantic relationships through the wisdom of the stars. Daily love horoscope to discover and improve your love & relationship prospects.

Daily love horoscope
Weekly Love Horoscope
Monthly Love Horoscope
Love Compatibility
Daily Love Tarot
Tarot Love
Love Card
Love Calculator
Love Doesn't Love?
Love Cookie
Love Ball
Book Of Love
A horoscope is an astrological chart or diagram representing the positions of the Sun, Moon, planets, astrological aspects and sensitive angles at the time of an event, such as the moment of a person's birth.

Atlantis Horoscope
Birth Totems
Celtic Animal Horoscope
Celtic Tree Horoscope
Egyptian Horoscope
Mayan Horoscope
Tibetan Horoscope
The Chinese zodiac, known as Sheng Xiao or Shu Xiang, is a repeating cycle of 12 years, with each year being represented by an animal and its reputed attributes. In order, the 12 Chinese horoscope animals are: Rat, Ox, Tiger, Rabbit, Dragon, Snake, Horse, Goat, Monkey, Rooster, Dog, Pig.
Monthly Tarot Horoscope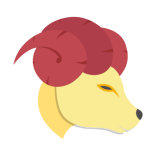 Sign of the zodiac: Aries
Monthly tarot horoscope will help you plan your month well. Read your month tarot horoscope and see what awaits for you. See, whether for your zodiac sign month is going to be successful. With our horoscope, you will be ready for every waiting surprises and possible troubles. Remember, that your horoscope for month may be a warning and also a blessing.
Your October Tarot Horoscope:
Four of Wands
- Everything seems to be coming easy to you this month and it is as if the world is at your fingertips. Must be some of that Aries mental agility you have in abundance! If you need to think your way through a problem or perhaps have many things to juggle all at once do not be afraid to take on the challenge. Mercury may be retrograde for a large part of October but you may not even notice it as you happily throw yourself into all that is around you and come up smelling of roses. The only problem you may encounter is that you find yourself doing so many things at once that you lose control of one or more and a domino effect transpires with you at the centre of the heap. It's as if you had nine lives! While you are juggling all and sundry around you though you may like to give a bit of thought to how you could make your life easier and cut down on time wasted. A problem shared is a problem halved and with the smile you have on your face this month anyone would be willing to listen.
All signs of the zodiac:
Aries
Taurus
Gemini
Cancer
Leo
Virgo

Libra
Scorpio
Sagittarius
Capricorn
Aquarius
Pisces
Calculate Your Biorhythm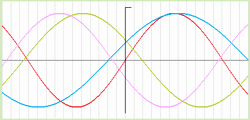 The Biorhythm is a rhythm that describes the shape of your day. The performance and the State of mind are subject to rhythms in humans. Biorhythm charts illustrate the principle that we are influenced by physical, emotional, and intellectual cycles. Many people report that they can improve the quality of their lives by monitoring the highs and lows of these cycles and acting accordingly.

The number Four day is a day to keep busy and productive. A good sustained effort in the right direction today could show some gains in important financial matters that you are involved in, either work or investments. This is not a day for starting new things or projects but rather pushing ahead those that are already in the works. This is a good day to handle required common tasks and chores. Don't stick your head in the sand; rather face the practical reality of everyday life.

Suitable Activities: Responsibility, Leading, Writing, Moving.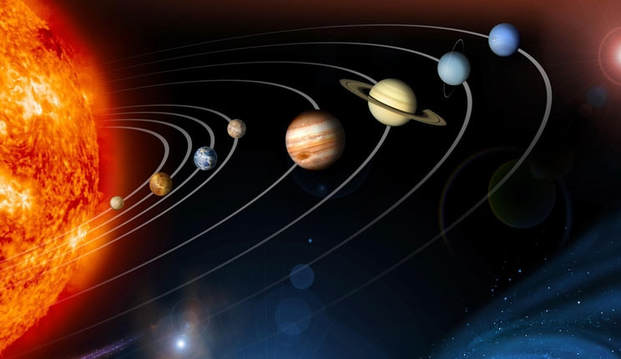 In astrology, the different positions of planets and other celestial bodies of the universe, at the precise moment of a person's birth is a highly influential factor of his life such that it gives important insights into a person's nature and his course of life.